Stepping up safety: The top 3 protective shoes for style, comfort, and boosting staff morale
Stepping up safety: The top 3 protective shoes for style, comfort, and boosting staff morale
In today's work environment, style is just as important as functionality. Employees often seek to express their personal flair, even when it comes to their work attire. While style reflects individuality, safety remains paramount in the workplace and the challenge lies in finding a middle ground that respects both style and safety. So we've done the hard work for you and have found the top 3 shoes for style, safety, and comfort all while improving employee morale!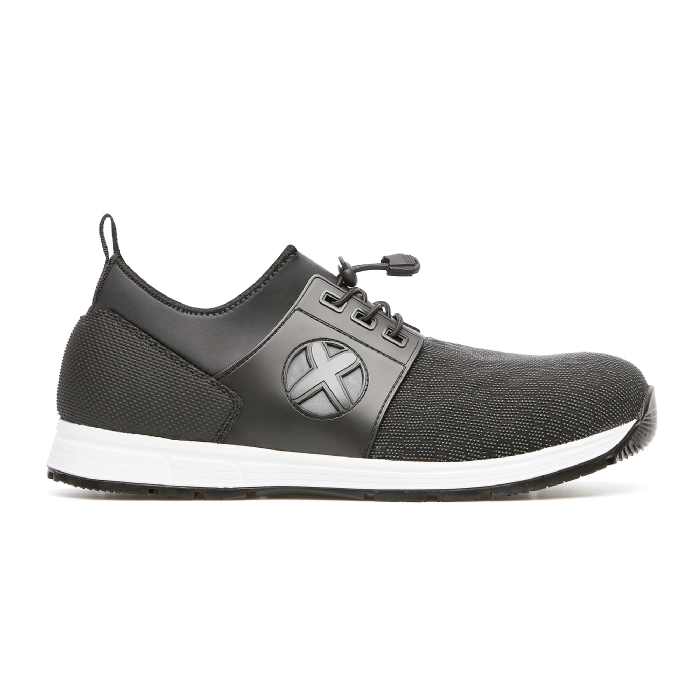 Our first option is the Exena Kei S3 which blends modern design with cutting-edge safety technology, making it a number one option for people looking for both comfort and style.
These trainers provide excellent arch support, a close fit, and a cushioned insole that wraps around your foot like a second skin. But that's not all; with their sporty yet polished style, these trainers are bound to raise staff morale! Toe cap protection, antistatic qualities, and resistance to water and oil are all guaranteed by the S3 safety standard.
With its slip-resistant sole (SRC) and energy-absorbing heel, these trainers are ready to tackle any work environment!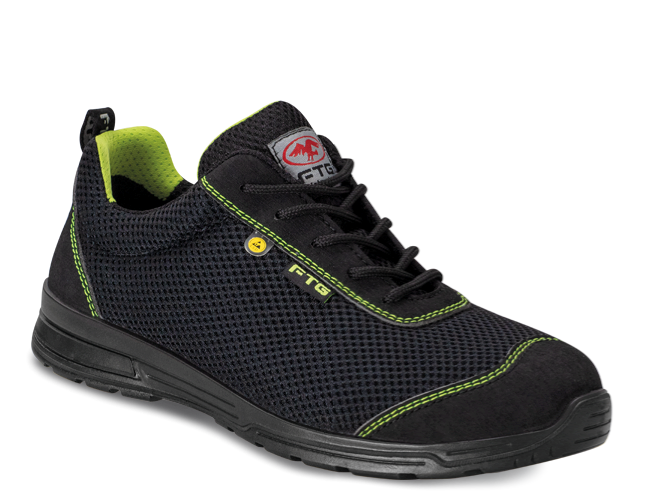 For those who want a perfect blend of performance and aesthetics, the FTG Frisbee trainer is a standout choice. This trainer combines the best of safety standards with a lightweight and athletic design.
Excellent flexibility, lightness, and versatility. The S1P classification ensures toe protection, penetration resistance, and antistatic properties. With its SRC slip-resistant sole and ESD features, these trainers are ideal for environments that demand both safety and electrostatic discharge protection.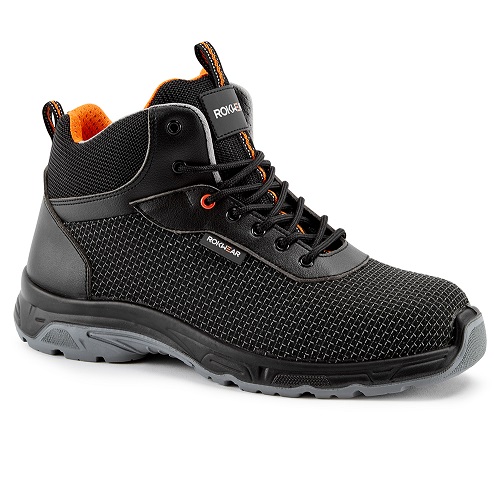 Recognising that not everyone prefers trainers, we've got you covered with a reliable boot option that doesn't compromise on style or safety. This versatile boot combines the durability and protection of a traditional work boot with modern design elements that boost its visual appeal.
With features like toe protection, slip-resistant soles, and waterproof capabilities, these boots are suitable for a wide range of industries. By catering to different preferences, this option ensures that every staff member can step into their workday confidently.
By investing in footwear that blends safety with employee well-being, you're not only prioritising their physical health but also fostering a positive and motivated work environment.
To see our full range of safety footwear, view our full catalogue here.